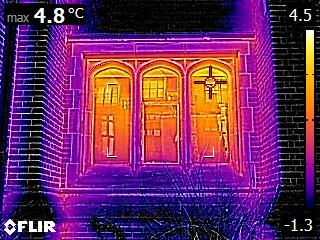 As part of a £27 million refurbishment, the Armstrong Building at Newcastle University was fitted with over 2400 double glazed bronze windows. These replaced the original single glazed windows and significantly improved the thermal efficiency of the building.
We had previously worked with Newcastle University on their Student Union building with some replacement windows and it was from this project and the success of the work, that we were approached to do the Armstrong Building.
Architectural Bronze Casements worked closely with the university, local planning and conservation officers. The university's key objectives were; the improvement of the window's efficiency, to maintain the buildings aesthetic and uphold the historic integrity of the building. The original windows were traditional metal casements and direct glazing into stone surrounds. To comply with historic requirements we designed bespoke ironmongery for the opening bronze windows.
Steve Pyle, the Senior Project Manager has this to say about what affect the new bronze windows have had:
"An excellent product that has significantly improved the thermal, acoustic and aesthetic performance of a Grade 2 listed building" – Steve Pyle