View Secondary Glazing Gallery
Secondary Glazing
Secondary Glazing provides a solution for projects where the existing windows need to remain unaltered and improved thermal efficiency is required. Also, secondary glazing will give a valuable improvement in soundproofing a room. Our secondary glazing units are double glazed which have added benefits over other single glazed units.
Architectural Bronze Casements has experience in providing bronze secondary glazing for listed buildings and carefully designed units maintain the historic fabric and aesthetics.
Another benefit of secondary glazing is that it can form part of an increased level of security, especially in an historic property.
Bronze secondary glazing is a fully independent window system installed to the interior of an existing window and can be either openable, removable or fixed units. Our opening units are side hung and these allow access to the external window for cleaning and ventilation purposes.
Dependant on the interior aesthetic and shape of the opening, we have various window systems that are suitable for secondary glazing. Please contact us to discuss your project in more detail.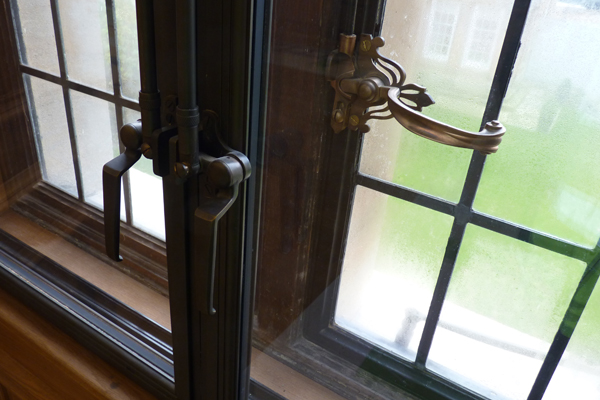 Request A Brochure

To Top