The Building Centre
Now Reopened
Visit our showroom in London.

Book an appointment to meet with one of our designers
and discuss your project.
Learn More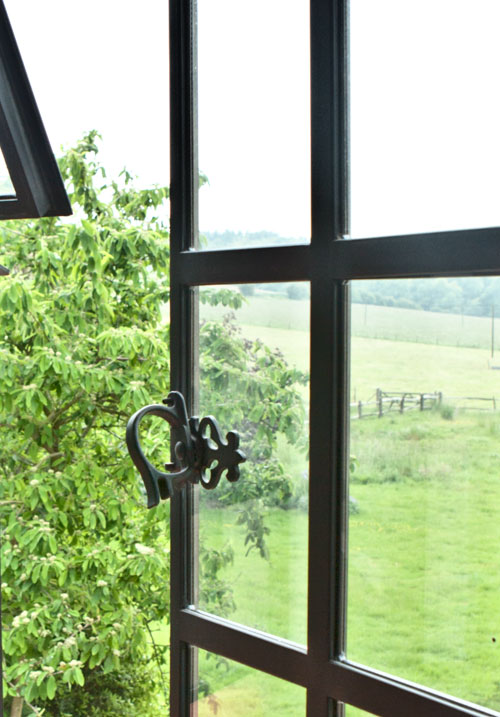 1
2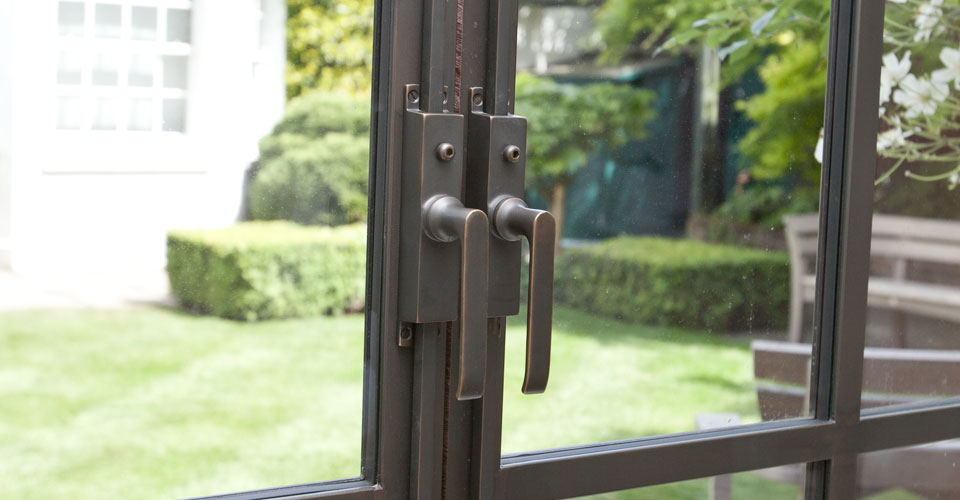 3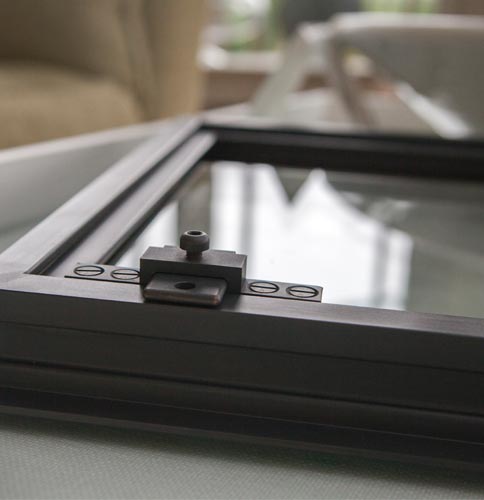 4
5
Ironmongery for metal windows
We offer a variety of bronze window fittings including handles, backplates and window stay options which help you to decide the preferred choice of style and functionality for your finished windows.
Metal Window Handles & Backplates
We currently offer three different backplates to suit the period of property and level of decoration required. Three handles are also available and these can be inter-changed with any of the backplates. We are also able to laser cut backplates to match existing windows should this be a requirement.
When manufacturing, we usually allow for one handle to be fitted on windows under 1100mm tall and two handles on larger windows.
Window Stays & Pegs
The metal window stays we offer are Swan neck and Manor and these sit on either a plain or fleur-de-lys peg. For certain sizes of window, we are also able to provide a sliding stay which fixes the window in the open and closed position.

Window Security
To increase security of our metal windows, an optional locking nut can be incorporated in the peg which locks the stay in the closed position. The 'D' handle and Scroll handle can also be fitted with a grub screw and locking key.
Hinge bolts can be added as an optional extra security measure to secure the opening window within the frame, prohibiting its removal should the hinges be tampered with. Window restrictors can be fitted to stop windows being fully opened. This is useful for children's rooms or particularly high windows.

Window Saddle Bars
Ironmongery for Doors (not slimline or folding doors)
Our door furniture is bronzed to complement the Architectural Bronze Patina of your doors. We offer a variety of door handles styles including Euro Plain, Euro Scroll and the Barrel Handle as shown below.
Top and bottom shoot bolts and cabin hooks are also are available as part of the door locking system.

Items marked with an * are priced in addition to advertised frame cost.
Request A Brochure

To Top