How Are they made?
This technique has been used for hundreds of years and is a traditional craft undertaken by highly skilled professionals.
The glass used will either match existing or be at our client's special request. Lead came is chosen to match any previously installed windows which is normally either 9mm or 12mm wide. The style of lead has either flat or rounded edges.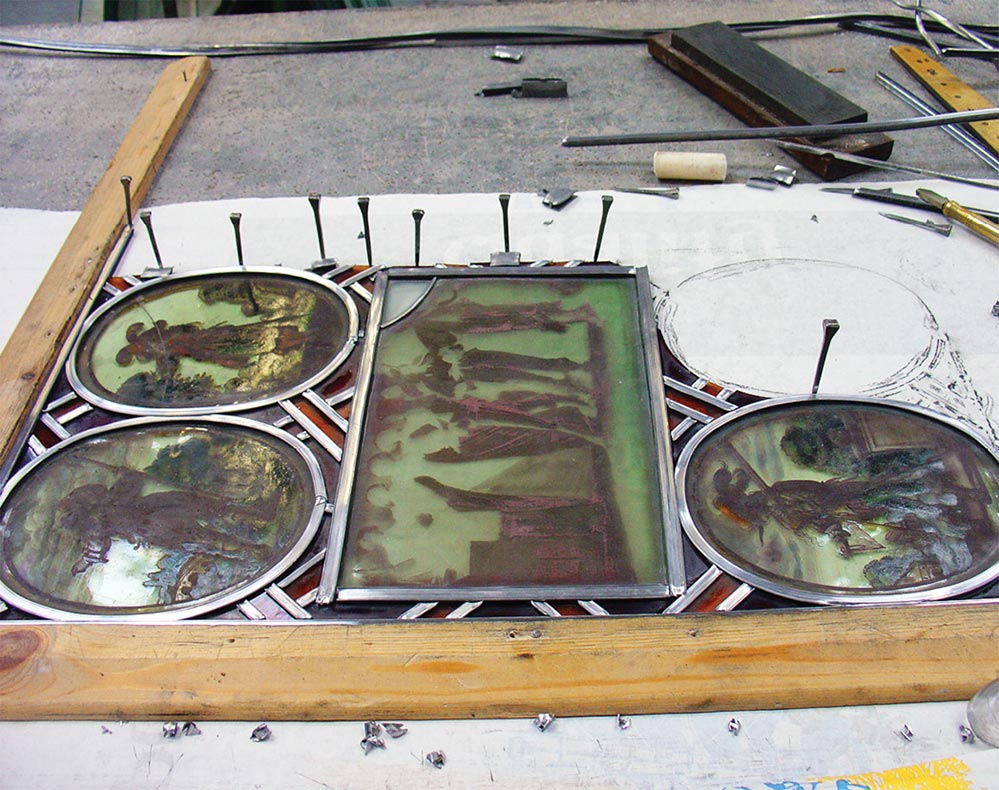 Once the glass has been carefully cut the process can start on a flat bench. Two lengths of wood are nailed to it and lead strips are placed along the edges to form the border. From here glass pieces are added with lead came (cut to size) positioned in order to separate each piece. Once all pieces have been used the final border is fitted and these are then squared up ready for soldering.
Soldering irons are used on all joints and on both sides of the leadlight. Flux is used, allowing the solder to adhere better to the lead which results in a stronger joint. Once this process is complete the panel is placed 'face up' on the bench and leaded light cement/putty is repeatedly brushed into the recesses to seal spaces between the glass and lead came.
Whiting powder is then sprinkled over the panel to absorb any excess cement/putty. The panel is scrubbed and then a process called 'picking' is performed. This is the trimming back of the cement/putty and once completed the panel is left to dry. Finally, the panel is polished in preparation for fitting.