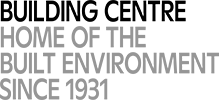 Visit our permanent
showstand in London
Learn More
Our Response to Coronavirus
Following the Prime Minister's statement on 23 March 2020, we took the decision to temporarily close both our factory and site operations, and to operate the rest of the business with a reduced staff working from home. We will continue to monitor the situation and follow Government advice and, as soon as it is safe to do so, we will resume normal operations
Meanwhile, the business is operating remotely and we are still contactable by phone or e mail in the usual way. Our sales team and some of our technical team are still available and will be pleased to continue to deal with any matters concerning new enquiries or existing projects. We will aim to respond to any e mails or phone messages promptly.
Although the economy is facing significant challenges, we want to reassure you that we are well placed as a business to deal with these challenges and that you have absolutely nothing to worry about regarding your investment in our products. The business has no borrowings and has consistently increased its reserves and cash balances over the years, so is in a very strong position to withstand economic shocks like this one. This is demonstrated by our exceptionally high credit rating. While many businesses are, sadly, going to struggle in the coming months, we are confident that we will not and so will be able to honour any commitments made to you.
We realise this is a difficult time for everyone and that we all have a part to play in minimising the impact of the Coronavirus. Our part is to continue following Government advice and supporting our staff and our clients in the best way possible.
Request A Brochure

To Top